Blue Ribbon Breeder Program
What is the Blue Ribbon Breeder Program?
The Blue Ribbon Breeder Program is a premium puppy and kitten program designed to recognize Missouri's elite kennels and catteries. Blue Ribbon Breeders exhibit excellent management practices, demonstrate a commitment to their industry through participation in continuing education opportunities and have been certified by the Missouri Department of Agriculture's Animal Care Facilities Act (ACFA).
What requirements do Blue Ribbon Breeders meet?
Missouri's Blue Ribbon Breeders are required to meet higher standards than any other licensed breeders in the state. These breeders must pass a Blue Ribbon Breeder inspection in addition to their state inspection, must maintain a bio-security and maintenance plan and must microchip every puppy and kitten sold.
Are other states implementing a Blue Ribbon Breeder Program?
Currently, no other state has a program similar to Missouri's Blue Ribbon Breeder Program. Missouri is the first state to offer a quality assurance program dedicated to providing healthy, happy puppies and kittens to families across the United States.
Why should I purchase a Blue Ribbon Breeder puppy or kitten?
Blue Ribbon Breeders offer you and your family a high-quality puppy or kitten ready to become a new member of your family. You can rest assured that you are purchasing a quality, healthy pet.
Requirements for becoming a Missouri Blue Ribbon Breeder
Before requesting a Blue Ribbon Breeder application, you must meet the following requirements:
20 or more hours of continuing education.
Must have passed your last State of Missouri kennel inspection with no violations.
Premises should reflect a positive image to the public.
Blue Ribbon Breeder Application
Or contact:
Animal Care Facilities Act Program
Missouri Department of Agriculture
Phone: (573) 751-3076
acfa@mda.mo.gov
Members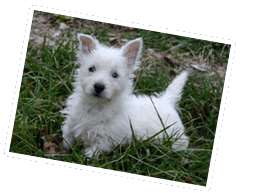 Cyclone Ridge Kennels - Sullivan, Mo.
(featuring Bloodhounds)
Kevin and Shelby Taffner - Lamar, MO
(featuring Miniature Poodles and Pomeranians)
Long Range Ranch - Versailles, Mo.
(featuring Pembroke Welsh Corgis and Mini American Shepherds)
Pop Culture Puppies - Neosho, Mo.
(featuring Dachshunds and Cavalier King Charles Spaniels)
Russow Ranch LLC - Odessa, Mo.
(featuring Boston Terriers and Giant Schnauzers)
Sassy's Classy Canines - Lebanon, Mo.
(featuring Shetland Sheepdogs and Miniature Schnauzers)
Shangrila Kennel - Fredericktown, Mo.
(featuring Havapoos and Cavapoos)
For more information regarding the Blue Ribbon Breeders listed or for requirements for maintaining Blue Ribbon Breeder certification, contact Dr. Cindy Watson at (573) 645-2956 or via e-mail at cindy.watson@mda.mo.gov.