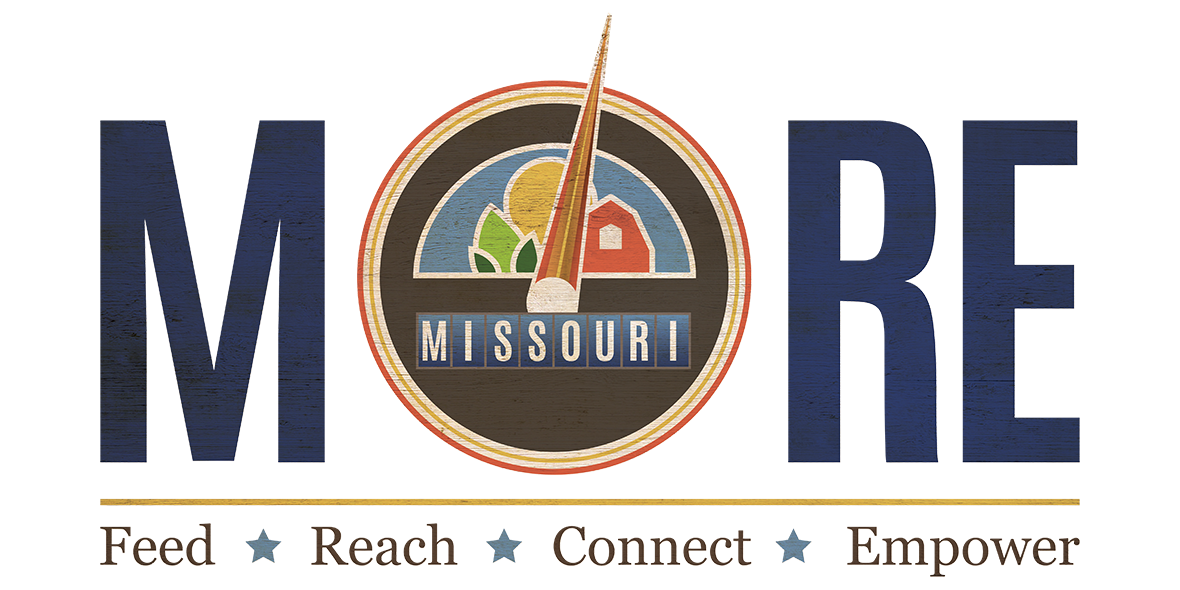 Missouri stands strong on proud traditions of farming, family and community. The Missouri Department of Agriculture is seeking ways to enhance the quality of life in those communities by developing solutions to meet this challenge: what will it take to be more?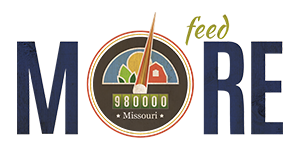 If farming has one overarching purpose, it's to feed people. Food is one of the most basic human needs, but for some Missouri families it's not a given. We believe we can make affordable, nutritious and safe food more available to Missouri families.
Feed MORE Initiatives:
Missouri Department of Agriculture demonstration garden sits in front of the department building in Jefferson City. In it, you'll find peppers, pumpkins, radishes, beets and cabbage, among other field crops. Harvesting that food has allowed the department to donate 163 pounds of fresh produce to central Missouri food banks so far this year.
Partner with industry organizations to provide 1.8 million meals as part of the Missouri Farmers Care Drive to Feed Kids at the Missouri State Fair.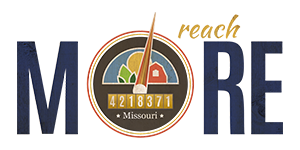 From peaches to pork, Missouri farmers raise the highest quality food products in the world while being good stewards of our natural resources. Rebuilding the trust in food decisions is essential. We believe we can reach more consumers with the positive story of Missouri farm families.
Reach MORE Initiatives:
Visiting our agriculture partners through the ReachMORE Tour.
Department social media platforms provide opportunities for conversations about food and farming. In the first six months of 2017, our Facebook page has made more daily impressions (nearly 7 million) than the entire previous calendar year (3.6 million) and page growth has been a remarkable 150 percent.
Partner with key organizations (like the St. Louis Science Center GROW exhibit) to reach key audiences.
Co-host Life Sciences Quest for students interested in agriculture and how it impacts our daily lives.
Rural communities are at a competitive disadvantage when it comes to business development, healthcare, education and farming techniques because of a lack of high-speed Internet. We believe we can connect every last mile in more Missouri communities.
Connect MORE Initiatives:
Director Chinn and Deputy Director Hawkins are hosting biweekly meetings with broadband leaders and stakeholders.
Director Chris Chinn represented Missouri at the first-ever White House rural infrastructure meeting alongside Director of Natural Resources Carol Comer, Director of Transportation Patrick McKenna and the Missouri Office of Administration.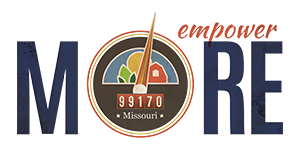 One thing is clear: farmers just want to farm. They are the true experts in animal care and agriculture stewardship. We believe we can empower more Missouri farm families for generations to come.
Empower MORE Initiatives:
Opened rules and regulations for a 90-day comment period from June 1- Aug. 31, 2017, to make life easier on the farm, in your community or small business.
MDA employees have been given the opportunity to contribute ideas for how the department can be MORE.