Animals & Livestock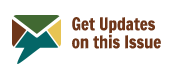 Information on this website specifically related to animals & livestock can be found in the sections described below.
Animal Health
The health of Missouri's livestock is enviable among states. Our stringent animal health regulations and rigorous disease testing help keep Missouri free from costly and threatening livestock diseases. The Animal Health Division, under the direction of the state veterinarian, is responsible for controlling, eradicating and testing for livestock disease in Missouri. Learn more ...
Dogs and Cats
The Animal Care Facilities Act Program ensures dogs and cats, specifically those under the care of breeders, pet sitters, intermediate handlers, dealers, exhibitors, hobbyists, boarders, retail pet stores, animal shelters, rescue operations and municipal pounds, receive adequate care, shelter, health care and proper socialization. Programs include Operation Bark Alert and the Blue Ribbon Kennel Program.
Large Carnivores
The Large Carnivore Program oversees the responsible ownership and care of large carnivores in Missouri. Through this program, the Department regulates private ownership of large carnivore species and ensures that owners meet state standards regarding housing, veterinary care, safety, identification and recordkeeping for those animals. Learn more ...
Livestock Market & Dealer Licensing
To operate a livestock market/sale in the state, the operator must have a license issued by the Division of Animal Health. Livestock Dealer Registration is required for those who buy, sell, or exchange livestock. Learn more ...
Milk & Dairy
Wholesome, stable, and high-quality dairy product assurance is maintained through inspection and ratings oversight of dairy farms and dairy processing plants by State Milk Board staff and contract services provided by St. Louis County Health Department and Springfield-Green County Health Departments. Learn more ...