Grain Inspection and Warehousing Division
Grain Inspection Services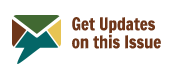 The Grain Inspection Services Program is designated to officially inspect, grade and weigh all grains that have standards established under the United States Grain Standards Act. The program provides official certification of grades on all major crops grown within the state. Grain Inspection plays a critical role in establishing the value of grain and is the foundation of Missouri's grain export market. The program has three field offices in the state, located in Marshall, New Madrid, and St. Joseph.
Grain Regulatory Services
The Grain Regulatory Services Program licenses, bonds and audits grain warehouses and grain dealers in Missouri, providing protection to the state's grain producers in case of warehouse or grain dealer insolvency. Any person or business purchasing grain from producers must have a valid dealer license and any grain elevator that stores grain for others must have a valid state or federal warehouse license. Auditors with the program conduct audits of these facilities on a regular basis to verify grain inventory and ensure they are fiscally sound and in compliance with the laws.
Grain Regulatory Services brochure
Commodity Services
The Commodity Services Program provides commodity councils with an organized procedure for collection and distribution of commodity checkoff funds for eight Missouri commodities (Beef, Corn, Soybeans, Rice, Sheep & Wool, Wine, Aquaculture and Apples). The program is also responsible for conducting seven annual merchandising council elections.
Agricultural Mediation Services
The Missouri Agricultural Mediation Program is a service of the Missouri Department of Agriculture. The program assists agricultural producers, their creditors and other persons directly affected by the action of the U.S. Department of Agriculture (USDA), with resolving disputes, thereby reducing participants' costs associated with administrative appeals and expensive, lengthy litigations. Mediation services are available to all participants of USDA programs including non-USDA situations that would have an adverse financial effect on the participant.