Plants & Pests
Plant Industries Division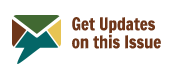 The Plant Industries Division's work is often carried out behind the scenes, well out of the public eye. Yet, the division's services are vital to Missouri's agriculture producers and consumers. The division works to prevent the spread of harmful insects and plant diseases, registers pesticides, licenses pesticide applicators, assures label accuracy and quality of commercial feeds and seeds, conducts inspections of commercial produce farms.
Our Mission
The Plant Industries Division strives to provide a mechanism to strengthen consumer confidence in Missouri agricultural products and services, as well as offer professional administration of regulatory and service programs. We reinforce fairness in trade and provide protection for all consumers and agricultural resources.
Feed & Seed
The Feed & Seed Program regulates the manufacturing and sale of commercial feed and pet food. The Program also regulates agricultural and vegetable seed. Samples of commercial feed and seed are analyzed at the state laboratory for truth in labeling, the presence of adulteration, and quality. The Program cooperates with the FDA to provide education to the feed industry and assure feed safety rules are followed by conducting Preventative Control (PC), Good Manufacturing Practices (GMP), and Bovine Spongiform Encephalopathy (BSE) inspections of feed manufacturers. These inspections ensure animal feed and the human food supply are safe for livestock, pets, and consumers.
Pesticide Control
The Pesticide Control Program regulates the sale and use of pesticides and approves, monitors, and evaluates pesticide training programs. Pesticide Control also conducts pesticide complaint investigations, works with the U.S. Environmental Protection Agency and other agencies on endangered species protection, water quality, and worker protection. They perform state inspections on applicator use records, dealer sales records, certification credentials, and applicator training records. This team also verifies that correct pesticide labels are appropriately placed on containers, audits pesticide sales at retailers and wholesalers, and conducts federal inspections on behalf of the EPA.
Plant Pest Control
The Plant Pest Control Program works to prevent the introduction and spread of harmful plant pests and facilitates interstate and international trade of Missouri plant products. The program inspects nursery stock and certifies millions of dollars of Missouri grown plant products for export. Its plant diagnostic lab supports export certification and provides diagnostic services to certified Missouri nurseries. The Program surveys for invasive plant pests, such as Gypsy Moth and Emerald Ash Borer, that threaten Missouri's agricultural, forest and natural resources. The program also administers the Missouri Apiculture Law and Noxious Weed Law.
Produce Safety
The Missouri Produce Safety Program is responsible for implementing federal requirements to reduce the incidence of foodborne illnesses. The program is a result of the federal Food Safety Modernization Act (FSMA) of 2011, which changed the focus of U.S. food supply safety efforts from a responsive to preventative approach.