Plants & Pests
Plant Industries Division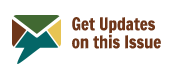 The Plant Industries Division's work is often carried out behind the scenes, well out of the public eye. Yet, the division's services are vital to Missouri's agriculture producers and consumers. The division works to prevent the spread of harmful insects and plant diseases; registers pesticides; licenses pesticide applicators; and assures label accuracy and quality of commercial feeds and seeds.
Bureau of Feed, Seed and Treated Timber
The Missouri Department of Agriculture, Plant Industries Division, Bureau of Feed, Seed and Treated Timber administers these three programs. Food safety and consumer protection are the primary concerns of this Bureau. Inspections are a vital part of our food safety initiative for all animal feed as well as the quality of seed and treated timber. It is essential that these products are safe and the highest quality is ensured.
Pesticide Program
The overall goal of the Pesticide Program is to prevent unreasonable adverse effects of pesticide use on human health and the environment while helping assure the availability of pesticides needed to maintain our quality of life. This is accomplished by licensing pesticide applicators and dealers, registering pesticides and performing inspections and investigations in the enforcement of the Missouri Pesticide Use Act and the Missouri Pesticide Registration Act.
Plant Pest Control Program
The Plant Pest Control Program works to prevent the spread of harmful insects and disease pests of plants. Program staff oversee annual certification and inspection of nurseries and greenhouses, and surveys for early detection of pests that threaten Missouri's agricultural and forest resources. The program also certifies Missouri plant commodities for export and certifies honey bees for interstate shipments.
Integrated Pest Management
Integrated Pest Management (IPM), a program created by the Missouri Department of Agriculture for educational and demonstration purposes, employs all available tools' cultural, biological, chemical and regulatory control methods to keep pests below an economic injury level. The IPM Program uses control methods in a compatible manner that is economically feasible and environmentally sound.
Produce Safety Program
The Missouri Produce Safety Program is responsible for implementing federal requirements to reduce the incidence of foodborne illnesses. The program is a result of the federal Food Safety Modernization Act (FSMA) of 2011, which changed the focus of U.S. food supply safety efforts from a responsive to preventative approach.