Grain Inspection Services
The Grain Inspection Services Program is designated to officially sample, inspect, grade and weigh all grains that have standards established under the United States Grain Standards Act and the Agricultural Marketing Act. The program provides official certification of grades on all major crops grown within the state including corn, soybeans, wheat, sorghum, oats, edible beans, lentils and rice. Grain Inspection plays a critical role in establishing the value of grain, and is the foundation of Missouri's grain export market.
The Grain Inspection Services Program also provides peanut inspection services and Good Agricultural Practices (GAP) Audit services to the Missouri specialty crops market.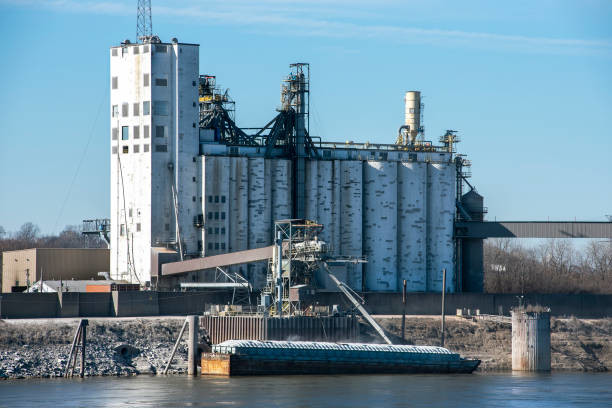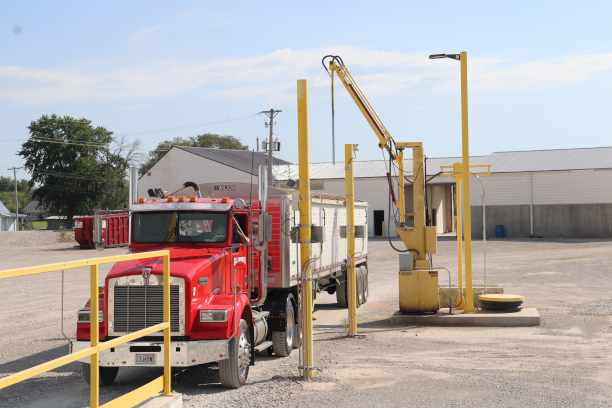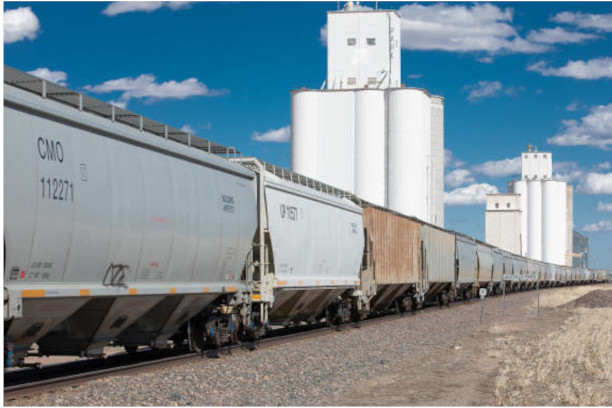 Official Inspection
The primary function of official grain inspection is to facilitate the marketing and sale of grain by providing accurate and consistent inspection, and weighing information that describes the quantity and quality of grain being bought and sold. Official certificates are considered legal documents that are admissible in court in the event of a dispute.
Official inspection can only be provided by the official agency designated by the United States Department of Agriculture (USDA) for a said location. Official agencies are strictly guided by the U.S. Grain Standards Act and follow established inspection standards based on standardized procedures, techniques and equipment. They are also subject to strict quality control monitoring and federal compliance audits to ensure that customers of the official system receive accurate and consistent grades.
Submitted Samples
While official inspection certificates are only available for samples collected by official personnel, Missouri's Grain Inspection Services program also provides inspection services for submitted samples. Submitted sample certificates are issued for grain samples collected by individuals other than official grain inspection personnel. Every year, thousands of grain samples are submitted to Missouri's Grain Inspection Services program by farmers, grain insurance companies and grain elevators.
Mycotoxin and Other Laboratory Services
Missouri Grain Inspection Services provides laboratory services on official and submitted samples for many grains and commodities. Testing options include protein and oil content, falling number, and many mycotoxins including aflatoxin, fumonisin and vomitoxin (deoxynivalenol).
Grain Grading Schools
During Grain Grading Schools, licensed inspectors provide basic grading tips and examples of commonly seen damage in a particular grain. These schools are commonly hosted to aid grain elevator personnel to better evaluate grain coming into their locations. Schools may be hosted at a customer site, or at service point locations throughout the state depending on the size of the class.
Weighing Services
Missouri Grain Inspection Services also provides official and certified weighing services to grain elevators throughout the state.
Class X: required for all export grain shipments but can also be used for domestic shipments; requires 100 percent supervision by official agency staff.
Class Y: utilized for domestic shipments only; requires that weighing procedures be supervised by official staff 25 percent of the time.
Certified: utilized when official weighing is not required; issues Weighmaster licenses to elevator employees who are responsible for overseeing the weighing process at their respective locations.
Official Commercial Inspection Service (OCIS)
Missouri GIS also offers an alternative inspection service for grain handling facilities who do not need an official inspection, and find the official system too time consuming. Official Commercial Inspection Service (OCIS) allows for a more streamlined inspection by modifying sampling or inspection procedures to accommodate the needs of the customer.