About the Animal Health Division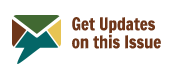 The health of Missouri's livestock is enviable among states. Our stringent animal health regulations and rigorous disease testing help keep Missouri free from costly and threatening livestock diseases. The Animal Health Division, under the direction of the state veterinarian, is responsible for controlling, eradicating and testing for livestock disease in Missouri. This is accomplished through testing, vaccinations and regulatory programs involving cattle, swine, horses, poultry, exotic animals, sheep, goats and small animals as provided under the Diseased Animal Law.
*New* - Out-of-state veterinarians now have 24 hour access to online permitting
Please Note: Each individual Certificate of Veterinary Inspection must have an individual permit number for each submitted certificate. You cannot use the same permit number on several Certificates of Veterinary Inspection even if all the animals are being transported together.