About the Animal Health Division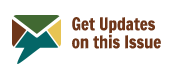 The health of Missouri's livestock is enviable among states. Our stringent animal health regulations and rigorous disease testing help keep Missouri free from costly and threatening livestock diseases. The Animal Health Division, under the direction of the state veterinarian, is responsible for controlling, eradicating and testing for livestock disease in Missouri. This is accomplished through testing, vaccinations and regulatory programs involving cattle, swine, horses, poultry, exotic animals, sheep, goats and small animals as provided under the Diseased Animal Law.
Dead Animal Reporting
The Animal Health Division responds to reports of dead livestock that have not been properly disposed of. Division staff do not dispose of the animals, but do attempt to locate those responsible and see that they properly dispose of the carcasses in a timely manner as required by the Disposal of Dead Animal Law, Chapter 269, RSMo.
The division only investigates animals raised for commercial purposes. We do not respond to reports of dead animals under the Wildlife Code (deer, coyotes, etc.), or pets, whether confined or stray.
There are five (5) acceptable methods for disposal of dead animals. However each has specific requirements and not all are feasible or practical in all cases. The most practical method, in most cases, is on-site burial, which also has certain requirements. Rendering service pickup is only available to livestock markets and large producers. Burning is not acceptable in all cases. Placement in a ditch or waterway is not acceptable.
To report dead livestock not properly disposed of or for further information contact the Division of Animal Health at (573) 751-3377 or e-mail animal.health@mda.mo.gov. Please be prepared to give as much of the following information as possible.
What kind of animal(s) and how many?
Location of the animal(s).
Name, address, telephone number of animal owner or custodian.
Name, address, telephone number of landowner.
Your name, address and telephone number. The person investigating may need to talk with you for further information.
When giving locations, please use road numbers, distances to 1/10th of miles to nearest state road or highway, directions of N, E, S, W, NE, SW, etc. Avoid using landmarks, and "turn right or left," as they can be confusing depending on which way one is going.