Drought
Missouri livestock and row crop farmers are feeling the pressure from drought this growing season.
The Department of Agriculture, in partnership with the Department of Natural Resources, encourage those impacted by drought conditions to file reports of crop damage, livestock stress, and low water in streams and ponds with the online Drought Impact Reporter. This is an important step to ensuring the drought map is accurate and up to date with the most current information.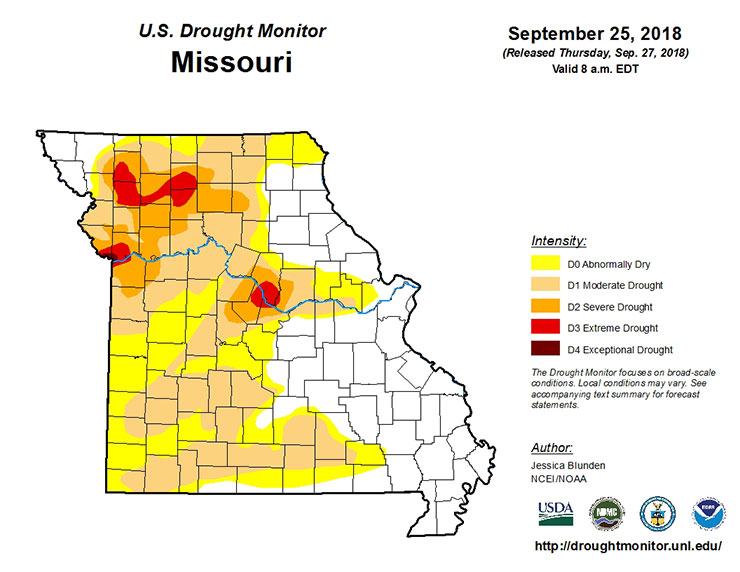 Farmers and land owners who have been effected by drought conditions should contact their local USDA Service Center for more information on conducting disaster assessments.