Veterinary Resources
A note from Dr. Strubberg
Be on the lookout for Harmful Algal Blooms (HABs)
Harmful algal blooms (HABs) refers to cyanobacterial blooms that have the potential to produce or are actively producing toxins in quantities that cause adverse effects in people or animals. Most HABs appear as a film or scum on the water's surface that may look as if green paint has been spilled. They may also give water the appearance of pea soup. For wildlife and domestic animals, including dogs, horses, and cattle, ingestion is likely to occur by drinking contaminated water, licking fur after swimming or wading, and eating dried cyanobacterial scums along the shoreline. Symptoms of cyanobacteria toxin exposure range from skin rashes and allergy-like respiratory symptoms to more severe symptoms including death. Please be vigilant. When in Doubt, Stay Out!
For more information click on this link: https://dnr.mo.gov/env/cyanobacteria.htm
Veterinary Resources
Livestock Import Requirements & Entry Permits
Review import regulations and 24-hour access to online permitting.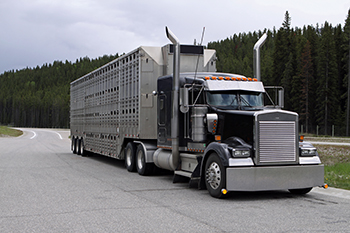 Health Certificate Resources
CVI options for Missouri Veterinarians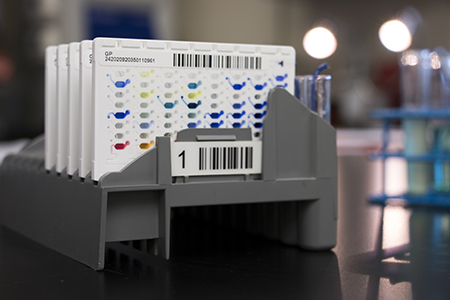 Animal Diagnostic Labs
Laboratories offer a variety of diagnostic services. Please contact your nearest laboratory for more information.
Emerging Issues

Rabbit Hemorrhagic Disease Virus 2 (RHDV2)
Rabbit Hemorrhagic Disease Virus Seroptype 2 (RDHV2) is a highly contagious and potentially fatal disease that affects both domestic and wild rabbits of all ages. This is a foreign animal disease (FAD) as recognized by the OIE (World Organization for Animal Health) and is of high concern in the United States. RHDV2 has been confirmed in several states so far and continues to spread to new states. RHDV2 has not been found in Missouri at this time, but we ask that you remain vigilant and communicate early with rabbit owners.
For a full list of reportable diseases, visit our webpage.
Upcoming Events