Veterinary Resources
A note from Dr. Strubberg
Asian Longhorned Tick Confirmed in Missouri
JEFFERSON CITY — The Missouri Department of Agriculture, working in conjunction with the Missouri Department of Health and Senior Services and Missouri State University, has confirmed the first finding of an Asian longhorned tick (Haemaphysalis longicornis) in Missouri. Missouri becomes the 16th state with a presence of the tick species, following the first confirmed report of the Asian longhorned tick in the United States in 2017.
Asian longhorned ticks are light brown in color and are very small, often smaller than a sesame seed. Unlike other ticks, a single female Asian longhorned tick can produce offspring (as many as 1,000 at a time) without mating. That means individual animals could host thousands of ticks, which can cause great stress on a heavily infested animal.
The Department encourages producers to continue protective measures and to check their livestock regularly for ticks. Keeping grass and weeds trimmed and clearing away brush are important tick prevention practices. If you spot any unusual looking ticks or large infestations on your animals, contact your local veterinarian.
According to the Center for Disease Control, the Asian longhorned tick appears to be less attracted to human skin. However, ticks of any kind should be removed immediately, as they can carry diseases that affect human health. Use EPA-approved insect repellent when you will be in or near tall grasses or wooded areas.
Research on the presence of tick species in Missouri continues through a partnership between the Missouri Department of Conservation and A.T. Still University. Residents are asked to send ticks to the University through September 2022 so that University researchers can study the distribution of ticks in Missouri and any human pathogens transmitted by those ticks. For more information, or to find out how to submit a sample, visit Missouri ticks and tick-borne pathogen surveillance (atsu.edu).
The Asian Longhorned Tick: How to Protect Your Livestock and Farm (cornell.edu)
Veterinary Resources
Livestock Import Requirements & Entry Permits
Review import regulations and 24-hour access to online permitting.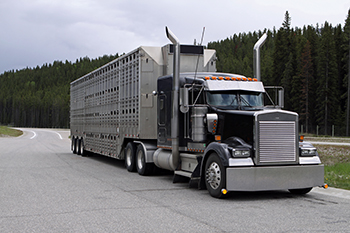 Health Certificate Resources
CVI options for Missouri Veterinarians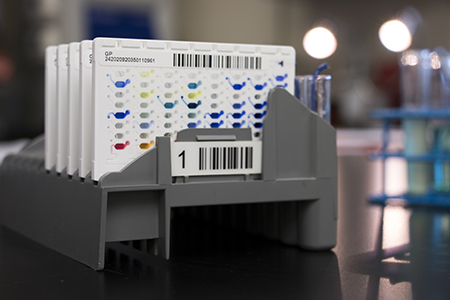 Animal Diagnostic Labs
Laboratories offer a variety of diagnostic services. Please contact your nearest laboratory for more information.
Emerging Issues

Rabbit Hemorrhagic Disease Virus 2 (RHDV2)
Rabbit Hemorrhagic Disease Virus Seroptype 2 (RDHV2) is a highly contagious and potentially fatal disease that affects both domestic and wild rabbits of all ages. This is a foreign animal disease (FAD) as recognized by the OIE (World Organization for Animal Health) and is of high concern in the United States. RHDV2 has been confirmed in several states so far and continues to spread to new states. RHDV2 has not been found in Missouri at this time, but we ask that you remain vigilant and communicate early with rabbit owners.
For a full list of reportable diseases, visit our webpage.