Veterinary Resources
A note from Dr. Strubberg
A few reminders as we approach the holidays and the end of the year.
If you use our Diagnostic Laboratory services, please consider shipping samples via UPS or FedEx rather than USPS, especially for any time sensitive samples, as USPS is running quite behind.
Our offices and laboratories will be closed December 24th, 25th and January 1st.
Wishing you and yours a Happy Holiday season.
Veterinary Resources
Livestock Import Requirements & Entry Permits
Review import regulations and 24-hour access to online permitting.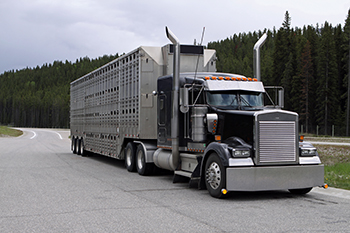 Health Certificate Resources
CVI options for Missouri Veterinarians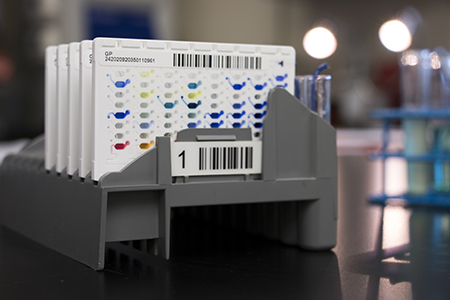 Animal Diagnostic Labs
Laboratories offer a variety of diagnostic services. Please contact your nearest laboratory for more information.
Emerging Issues

Rabbit Hemorrhagic Disease Virus 2 (RHDV2)
Rabbit Hemorrhagic Disease Virus Seroptype 2 (RDHV2) is a highly contagious and potentially fatal disease that affects both domestic and wild rabbits of all ages. This is a foreign animal disease (FAD) as recognized by the OIE (World Organization for Animal Health) and is of high concern in the United States. RHDV2 has been confirmed in Colorado, California, Texas, New Mexico, Arizona and Nevada. RHDV2 is not currently found in Missouri.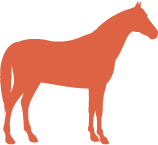 Vesicular Stomatitis Virus
Vesicular Stomatitis is a viral disease that primarily affects horses and cattle. It occasionally affects swine, sheep, goats, llamas, alpacas and people who handle affected animals. In the past decade, the southwestern and western United States experienced a number of vesicular stomatitis outbreaks. Outbreaks usually occur during the warmer months, often along waterways. Vasicular Stomatitis has now been confirmed in Nebraksa, Kansas, Arizona, New Mexico, Texas, Oklahoma and Missouri.
For a full list of reportable diseases, visit our webpage.