Veterinary Resources
A note from Dr. Strubberg
Since early in 2022 wild birds in the United States have been detected to carry the Highly Pathogenic Avian Influenza (HPAI) virus. These detections have occurred in Missouri this spring and again this fall. Poultry has also been affected in over 40 states including Missouri.
Flocks usually display decreased feed and water consumption, quietness, lethargy, decreased egg production, and often death. Suspicious or diagnosed cases should be reported to us immediately, as with all Reportable Diseases. Our office number is 573-751-3377. After hours contact Dr. Strubberg, Dr. Jean Schmidt or your District Veterinarian on their mobile phone. The office recording will have either Dr. Strubberg or Schmidt's number listed. These numbers are also available on our website.
Please help us inform poultry owners about HPAI. If you would like to receive printed flyers, please contact our office. Here is a link to a useful flyer.
Veterinary Resources
Livestock Import Requirements & Entry Permits
Review import regulations and 24-hour access to online permitting.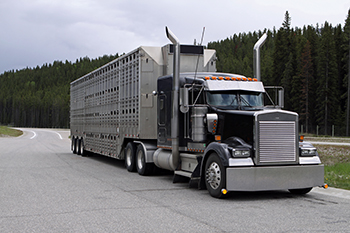 Health Certificate Resources
CVI options for Missouri Veterinarians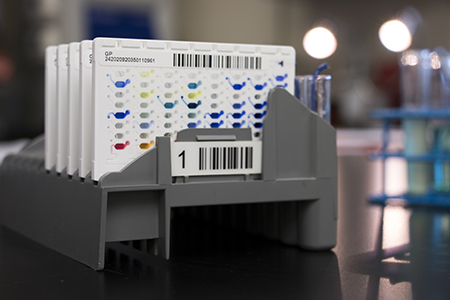 Animal Diagnostic Labs
Laboratories offer a variety of diagnostic services. Please contact your nearest laboratory for more information.
Emerging Issues
We want Missouri veterinarians and horse owners to be aware of some equine diseases detected in Missouri recently. Equine Infectious Anemia has been detected in 4 Missouri counties during 2021 and 2022. These detections were made by personal and market veterinarians. Confirmatory testing was done at the National Veterinary Services Lab (NVSL). The infected horses have been euthanized. The affected herds were quarantined and tested multiple times over the following few months. In total, 11 horses were detected and euthanized during these investigations. It is suspected that nearly all cases in the US during recent years are due to iatrogenic spread with shared needles. Frequently, the horses are implicated to have participated in unsanctioned racing. The Missouri Department of Agriculture strongly encourages regular Coggins testing. The above cases could have been detected sooner and sometimes prevented if required testing had been done.
West Nile Virus infection has been diagnosed in at least 8 horses in 7 Missouri counties during 2022. These horses have displayed clinical neurologic symptoms. Some have been reported to have survived. These cases have been reported by private veterinarians after testing at private and University labs. NVSL follows up with confirmatory testing of those submitted samples. West Nile vaccine is available for horses and is commonly recommended.
Avian Influenza
Avian influenza (AI) is caused by an influenza type A virus which can infect poultry (such as chickens, turkeys, pheasants, quail, domestic ducks, geese, and guinea fowl) and wild birds (especially waterfowl).
AI viruses are classified by a combination of two groups of proteins: hemagglutinin or "H" proteins, of which there are 16 (H1–H16), and neuraminidase or "N" proteins, of which there are 9 (N1–N9). AI viruses are further classified by their pathogenicity—the ability of a particular virus strain to produce disease in domestic chickens.
Highly Pathogenic Avian Influenza (HPAI) is a serious disease and requires rapid response because it is highly contagious and often fatal to chickens. The goal is to quickly contain and eradicate the disease, protecting our poultry industry, and in turn, the American consumer.
Due to the Avian Influenza response, please submit a permit request form in order to move poultry within control zones.
Low pathogenicity avian influenza (LPAI) viruses typically cause little or no clinical signs in infected poultry. The LPAI virus is excreted through infected birds' feces and respiratory secretions. It spreads primarily through direct contact between healthy and infected birds. It can also be spread through indirect contact with contaminated equipment and materials. Low pathogenicity avian influenza (LPAI) virus strains occur naturally in wild migratory waterfowl and shorebirds without causing illness.
Biosecurity is key in prevention of avian influenza.
Here are a few biosecurity steps that can be implemented when working with birds or owning your own birds:
Minimum PPE such as eye protection, gloves, and disposable boot covers or rubber boots that can be disinfected should be worn when working with possibly diseased livestock or poultry. Coveralls and masks are recommended.
Don't haul disease home. Keep work clothes and shoes separate for home clothes and shoes. If working with sick birds on location, clean and disinfect the vehicle and equipment used on that premises before going to another premises or home.
Keep it clean-wash hands before and after handling poultry, clean and disinfect equipment and shoes before visiting another place or before working with your own livestock and poultry.
Equine Infectious Anemia (EIA)
Equine Infectious Anemia is an acute or chronic viral disease of equidae. The virus is related to the human AIDS Lentivirus, but is not known to infect humans. The predominate means of spread is the intermittent feeding of biting insects, especially horse flies and deer flies. EIA can also be spread through indiscriminate use of hypodermic needles, blood transfusions, and use of contaminated instruments or tack. No specific treatment or vaccine is currently available.
In Missouri, equidae must be tested for EIA when they are involved in a change-of-ownership, when they are imported from another state, when they are publicly exhibited, boarded, trained, bred, and when they are sold through a livestock market. Discovery of disease requires quarantining and retesting of the affected and exposed animal(s). Upon confirmation of positive test results from the USDA National Veterinary Services Laboratory, the affected animal is permanently identified and either euthanized or permanently quarantined to the owner's premises until natural death occurs.
For further information, please contact the Division of Animal Health at (573) 751-3377, or e-mail Animal.Health@mda.mo.gov.
West Nile Virus
West Nile is a viral disease that usually affects birds, people and horses. It is spread by mosquitoes and is generally seen in Missouri during the mid July thru October time period. The past several years have seen a very low incidence in the Midwest, but this year there have been several cases reported in the surrounding states and two positive horses in Missouri. The horses initially appear depressed and generally develop neurologic signs, such as an inability to stand or a staggering gait, as the disease progresses. Contact your veterinarian immediately if you notice these symptoms in your horses.
Horse owners should consult their veterinarians regarding the best vaccine to use to prevent the disease in your horses. Horses that were vaccinated early in the spring may require a booster in the late summer or fall.
In 2022 Missouri reported 8 cases of West Nile Virus in Missouri spanning 7 counties.
For further information, please contact the Division of Animal Health at (573) 751-3377, or e-mail Animal.Health@mda.mo.gov.
For more information on West Nile Virus or EIA, visit our webpage.
For a full list of reportable diseases, visit our webpage.