Veterinary Resources
A note from Dr. Strubberg
I wanted to take a moment and emphasize the importance of promoting this program to veterinary students. If you are mentoring someone or know a current veterinary student please pass along this wonderful opportunity.
The Dr. Merrill Townley Large Animal Veterinary Student Loan Program was established to assist students currently enrolled or students that have been accepted into the University of Missouri''s College of Veterinary Medicine with their financial burden.
The loan provides $20,000 for living and educational expenses incurred during their veterinary education process for six individuals per academic year. The loans are forgiven provided the students practice large animal veterinary medicine in a defined area of need ($20,000 for each year of service provided). Applicants are selected by an appointed advisory committee on an annual basis.
For more information regarding the specific requirements refer to: http://s1.sos.mo.gov/cmsimages/adrules/csr/current/2csr/2c30-11.pdf
Application and Financial Disclosure Forms are accepted from Aug. 15-Sept. 15 of each calendar year.
Placement Forms are due to the Department of Agriculture by May 1 of the year of graduation from the College of Veterinary Medicine, from recipients of the loan.
Veterinary Resources
Livestock Import Requirements & Entry Permits
Review import regulations and 24-hour access to online permitting.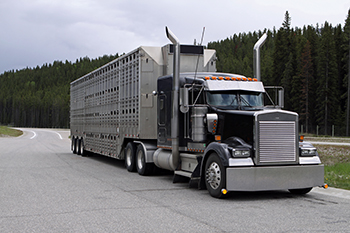 Health Certificate Resources
CVI options for Missouri Veterinarians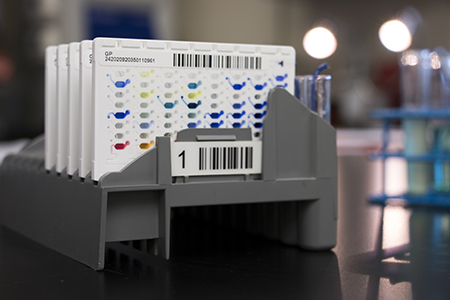 Animal Diagnostic Labs
Laboratories offer a variety of diagnostic services. Please contact your nearest laboratory for more information.
Emerging Issues
Avian Influenza
Avian influenza (AI) is caused by an influenza type A virus which can infect poultry (such as chickens, turkeys, pheasants, quail, domestic ducks, geese, and guinea fowl) and wild birds (especially waterfowl).
AI viruses are classified by a combination of two groups of proteins: hemagglutinin or "H" proteins, of which there are 16 (H1–H16), and neuraminidase or "N" proteins, of which there are 9 (N1–N9). AI viruses are further classified by their pathogenicity—the ability of a particular virus strain to produce disease in domestic chickens.
Highly Pathogenic Avian Influenza (HPAI) is a serious disease and requires rapid response because it is highly contagious and often fatal to chickens. The goal is to quickly contain and eradicate the disease, protecting our poultry industry, and in turn, the American consumer.
Due to the Avian Influenza response, please submit a permit request form in order to move poultry.
Low pathogenicity avian influenza (LPAI) viruses typically cause little or no clinical signs in infected poultry. The LPAI virus is excreted through infected birds' feces and respiratory secretions. It spreads primarily through direct contact between healthy and infected birds. It can also be spread through indirect contact with contaminated equipment and materials. Low pathogenicity avian influenza (LPAI) virus strains occur naturally in wild migratory waterfowl and shorebirds without causing illness.
Biosecurity is key in prevention of avian influenza.
Here are a few biosecurity steps that can be implemented when working with birds or owning your own birds:
Minimum PPE such as eye protection, gloves, and disposable boot covers or rubber boots that can be disinfected should be worn when working with possibly diseased livestock or poultry. Coveralls and masks are recommended.
Don't haul disease home. Keep work clothes and shoes separate for home clothes and shoes. If working with sick birds on location, clean and disinfect the vehicle and equipment used on that premises before going to another premises or home.
Keep it clean-wash hands before and after handling poultry, clean and disinfect equipment and shoes before visiting another place or before working with your own livestock and poultry.
For a full list of reportable diseases, visit our webpage.