Animal Health Diagnostic Labs
The Animal Health Diagnostic Laboratories are operated under the direction of the state veterinarian. The laboratories were established to help the division identify, control and eradicate those livestock diseases that threaten the profitability and marketability of Missouri's livestock and livestock products. In January 1994 the division was granted the authority to charge fees for a variety of other diagnostic services. The fees were established to help offset the cost of maintaining the laboratories and to upgrade equipment so that new and advanced tests can be run.
The Animal Health Diagnostic Laboratories offer the diagnostic service listed at the bottom of the page. All services listed are not available at both state laboratories. If you are unsure about where to send a sample for testing, please contact the state laboratory nearest you:
Missouri Department of Agriculture Animal Health Veterinary Diagnostic Laboratories
Jefferson City Location
Located within the State Public Health Laboratory
US Mail Address:
PO Box 630
Jefferson City, MO 65102
Street Address:
101 N. Chestnut Street
Jefferson City, MO 65101
Hand delivered samples need to be taken to the building's loading dock where instructions can be found to call for pick-up.
Phone: (573) 751-3460
Fax: (573) 751-5279
E-mail: andy.heimericks@mda.mo.gov
Directions to Laboratory
Springfield Location
701 North Miller Avenue
Springfield, MO 65802
Phone: (417) 895-6861
Fax: (417) 831-4766
E-mail: brian.collins@mda.mo.gov
Directions to Laboratory
Samples will be referred to appropriate laboratories for tests not done at the Animal Health Diagnostic Laboratories. The charge for this service will include charges from the referral laboratory plus a $5 handling fee.
The veterinarian, company or business requesting the service shall be responsible for paying for laboratory services. Further laboratory services will not be performed if an account is more than 90 days overdue. Uncollectible checks or other uncollectible financial instruments will be charged an additional $25.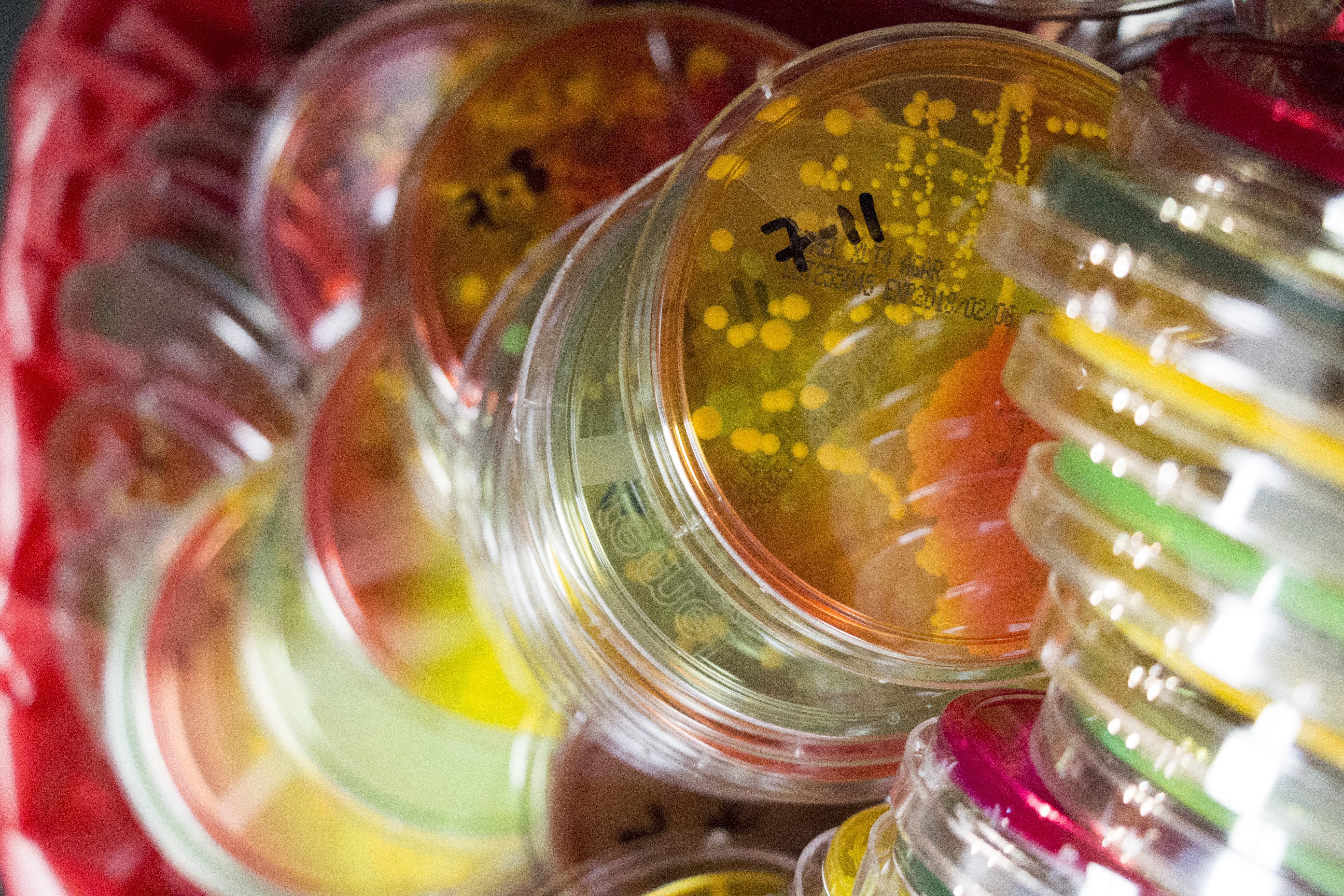 All samples must be submitted on official forms and must be complete and legible. Test charts and samples improperly submitted may be returned to the veterinarian for correction.

Additional copies of a test chart will be provided upon request at a cost of 25¢/per page. Upon request, test results can be faxed at a cost of 25¢/per page.

No fees will be charged for disease tests that are included in a state and federal cooperative program. Fees for nonprogram services performed at the Animal Health Laboratories are outlined in the links below.
Laboratory Fees: (Are Not Refundable)