Seed Regulation
In 2019, the bureau officially sampled and tested 2,820 lots of seed. As a result of seed failing to meet its labeled guarantees, 177 stop-sale orders were issued. This resulted in a compliance rate of 93.72 percent compared to 93.69 percent in 2018.
The Missouri Seed Control Laboratory tested 257 service samples in 2019. A total of 3,077 official and service samples were tested in 2019 resulting in a total of 4,812 individual tests performed.
All seed retailers are required to have their seed retested for germination every 10 months (counting the month the seed was retested.) Seed lots found to be out of test date will be placed on stop sale order until the seed has been retested and a new test date and germination rate is placed on the label or the seed is disposed of in an acceptable manner.
The Bureau of Feed and Seed offers many seed sampling and seed testing services. The charges for analysis and analytical reports on seed samples are listed in the Missouri Seed Law Rules 2CSR 70-35.050.
Missouri Seed Law (266.011-266.111 RSMo).
Missouri Seed Regulations (2 CSR 70-35.010.35.050)
Seed dealers may now purchase a new license or renew established seed permits online
Or
Seed Permit Application
Submitting Seed Service Samples
2019 Seed Summary Results
To contact Missouri seed laboratory analysts:
David.Hoskins@mda.mo.gov or (573) 751-4340
Andrea.Taylor@mda.mo.gov or (573) 751-4340
To directly contact feed and seed inspectors in your area: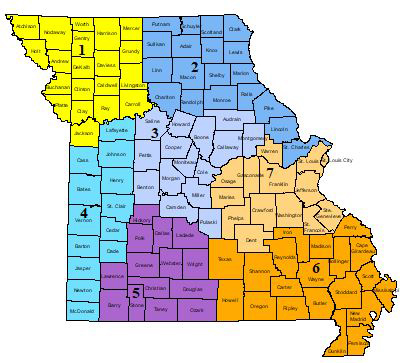 *Click on map to view a printable copy in pdf format.
For further information contact the Bureau of Feed and Seed.