Missouri Farm to School Program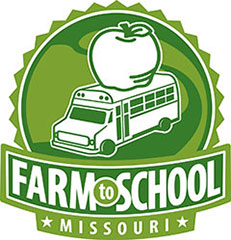 The Missouri Farm to School Program began in November 2015, with the passing of Senate Bill No. 701, "to connect Missouri farmers and schools in order to provide schools with locally grown agricultural products for inclusion in school meals and snacks and to strengthen local farming economies."
Farm to School programs are happening across Missouri and range from serving up locally grown fruit, vegetable or other food products in each meal to simply highlighting a local product as it is served. Large and small, each program has value and supports the health and well-being of students and teachers, as well as the livelihood of Missouri family farmers.
Learn more about Missouri's Farm to School Program on the program web site.
Farm to School Classifieds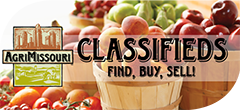 The AgriMissouri Classifieds is a website database that allows farmers and schools to connect. Farmers and schools can enter the locally grown agricultural products they produce or are looking for, along with pricing information, the times such products are available, and where they are willing to distribute such products. AgriMissouri Classifieds is a great tool for both producers and buyers who are seeking to become involved in Farm to School efforts, or are simply looking to buy local, across Missouri.
Follow this link to see what schools are looking for and what local products are available!
Missouri Value-Added "Farm to School" Grant Program
The Missouri Value-Added "Farm to School" Grant Program provides funding for Missouri businesses to access resources for accessing and processing locally grown agricultural products for use in schools within the state. Grant applications will be considered from small businesses for resources including, but not limited to:
Coolers,
Freezers,
Washing equipment,
Bagging equipment,
Packing equipment,
Professional services for Good Agricultural Practices/Good Handling Practices (GAP/GHP) and Hazard Analysis and Critical Control Analysis (HACCP) plan development.
Learn more about the Missouri Value-Added "Farm to School Grant Program here:
http://agriculture.mo.gov/abd/financial/farmtoschool.php