Industrial Hemp Program
Missouri's Industrial Hemp Law
The Missouri Department of Agriculture has announced how producers can apply for a registration to grow industrial hemp in Missouri during the 2020 growing season. Interested producers must complete a written application, create parcel maps and complete a fingerprint criminal history background check within 30 days of submitting their application. Starting Dec. 16, 2019, producers will be able to find the final fillable application and four-digit registration number required to complete the background check on the Department's website. The Department will begin accepting producer registration applications for review on Jan. 2, 2020.
Steps to submitting your application
Below are important steps for submitting an application. The dates below are the days when producers may start taking steps towards a complete application. The dates are not deadlines when items are due.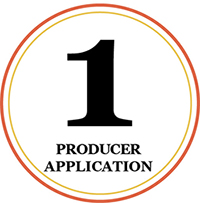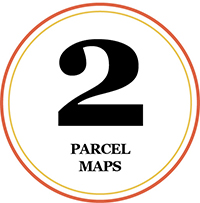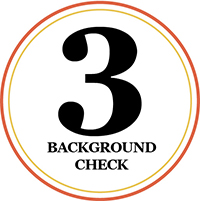 | | | | |
| --- | --- | --- | --- |
| Dec. 16 | Begin fillable application | Finalize parcel maps. Update USDA Farm Service Agency account (optional) | Complete a background check for all key participants with the four-digit registration number |
| Jan. 2 | Submit application and await final approval before purchasing, receiving or planting industrial hemp seed or propagules | Submit parcel maps with complete application | Submit complete application within 30 days of the background check(s) |
On Oct. 31, 2019, the United States Department of Agriculture published an Interim Final Rule, which established the federal regulatory framework for industrial hemp growth in the United States. The guidance from USDA further provided states the opportunity to operate without an approved state plan for one year as an extension. Missouri will operate under the extension and, as a result, will not submit an official state plan to USDA for the 2020 growing season. Missouri's Industrial Hemp Program will operate under the authority granted by Missouri Senate Bill 133 and an extension of the 2014 Farm Bill.
Industrial hemp may not be grown in Missouri and individuals may not possess seeds or propagules without an applicable Producer Registration and/or Agricultural Hemp Propagule and Seed Permit.
NOTE: USDA has provided a Program Overview webinar summarizing the new federal rule and the current federal program status. The full federal rule text is available from USDA's website here and is open for public comment Nov. 1 – Jan. 29, 2020.
Emergency Rules
Please note in the attached documents all [bracketed and italicized] language is being deleted. All bold language is new.
Industrial Hemp Timeline
Dates are subject to change.
Senate Bill 133 went into effect
Missouri filed proposed industrial hemp regulations
USDA published Interim Final Rule
Public comment period for Missouri's proposed industrial hemp regulations
Public comment period for USDA's Interim Final Rule
Sample applications and mapping guidance made available
Final fillable applications and four-digit registration number posted online
Missouri begins accepting applications for review
Outreach Meetings
Events listed are meetings at which MDA staff is presenting regulatory information.
January 29, 2020
1:00 – 4:30 PM

Carrollton, MO

Hemp Production Workshop

February 6, 2020
1:00 – 4:00 PM

West Plains, MO

Industrial Hemp Workshop

February 24, 2020
6:00 PM

Albany, MO

Industrial Hemp Growers Meeting

Details pending
Contact: MU Extension at (660) 425-6434